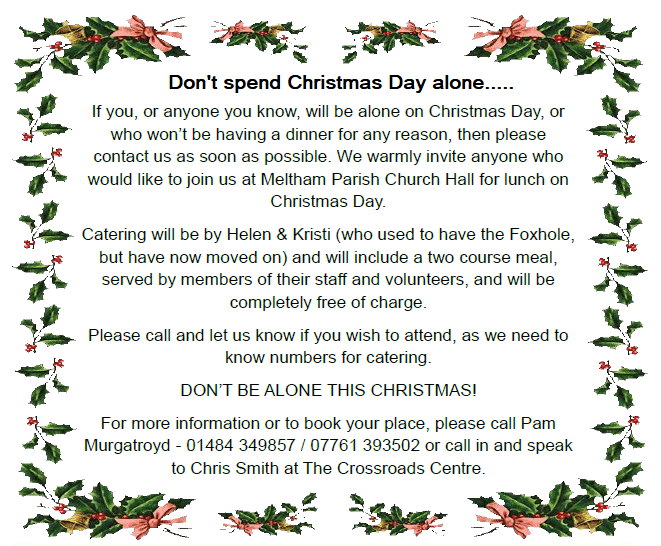 If you, or anyone you know, will be alone on Christmas Day, or who won't be having a dinner for any reason, then please contact us as soon as possible. We warmly invite anyone who would like to join us at Meltham Parish Church Hall for lunch on Christmas Day.
Catering will be by Helen & Kristi (who used to have the Foxhole, but have now moved on) and will include a two course meal, served by members of their staff and volunteers, and will be completely free of charge.

Please call and let us know if you wish to attend, as we need to know numbers for catering.

DON'T BE ALONE THIS CHRISTMAS!

For more information or to book your place, please call Pam Murgatroyd – 01484 349857 / 07761 393502 or call in and speak to Chris Smith at The Crossroads Centre.