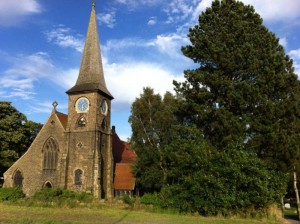 Welcome to Christ Church – Helme.
Sunday services take place at 11:15am – please check the calendar to see when services are taking place.
We are situated in the lovely rural hamlet of Helme, on the outskirts of Meltham, set in the foothills of the Pennines.
The church is a beautiful Victorian building with a fascinating story about the end of a rainbow. The spire is also of significant historical interest.
Our claim to fame is that the locality and our church have been used on more than one occasion as the setting for "The Last of the Summer Wine" comedy programme with some of our parishioners as extras!
The church is a sought after venue for weddings.
Everyone is warmly invited to our services and events.
For Weddings, Funerals and Baptisms, please refer to the parish contact page.
[ai1ec cat_name="Christ Church"]