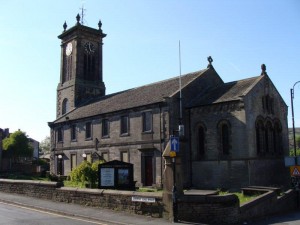 Welcome to St Bartholomew's, Meltham.
Join us on Sunday's at 9:30am and Wednesday's at 10:30am.  All welcome!
Our main services are either Holy Communion or a Service of the Word.  We have a mixture of traditional hymns led by the organ and an occasional choir along with more modern songs using recordings.  Also on a Wednesday morning we have a said Holy Communion service at 10:30am.
Please see the parish facebook page for info about other special services and events and changes to the normal service pattern.
We are very fortunate to have a dedicated team of bell ringers who ring the bells each Sunday morning 30 minutes before the service (9:00 – 9:30am).  Bell ringing practice takes place on Thursday evenings for 1 hour (7:00 – 8:00pm).  The bells are also rung on request at Weddings and other special events.
All are welcome at our services and events.