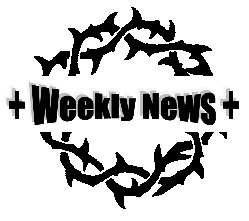 PLEASE PRAY for those who feel disenfranchised, forgotten or unloved – remembering especially the Windrush generation – our brothers and sisters who have worked and paid taxes and brought up families in the UK for 70 years, yet still not 'official' enough to have all we have.
READ THE GOOD NEWS – Luke 24, 36-48
The good shepherd lays his life down for sheep. God really cares about every one.
PRAYER AND WORSHIP IN THE COMING WEEK
Monday 23rd April
9.30am Morning Prayer, Christ Church
Tuesday 24th April
9.30am Morning Prayer, St Mary's
Wednesday 25th April
9.00am BCP Holy Communion, St Bart's
10.00am Meltham Churches Together Prayers for the Community, St Bart's
NEXT SUNDAY 29th April –
9.30am Parish Communion, St James' – Not intended to be a week off at St Bart's, St Mary's or Christ Church but a time for us to all worship together! If you need a lift to St James', or can offer a lift to someone – please do ask/offer.
Other dates for your diary
Tuesday 24th April
1.30pm Greenacres Holy Communion
2.00pm St Bart's Women's Fellowship
Thursday 26th April
7.30pm St James' – PARISH ANNUAL GENERAL MEETING – ALL WELCOME
Friday 27th April
10am to 12 St James', Community Card Group
10.30am -12 St Bart's Coffee and Chat
2.00 St Bart's Churches Together (rearranged) World Day of Prayer service (Men and Women welcome)