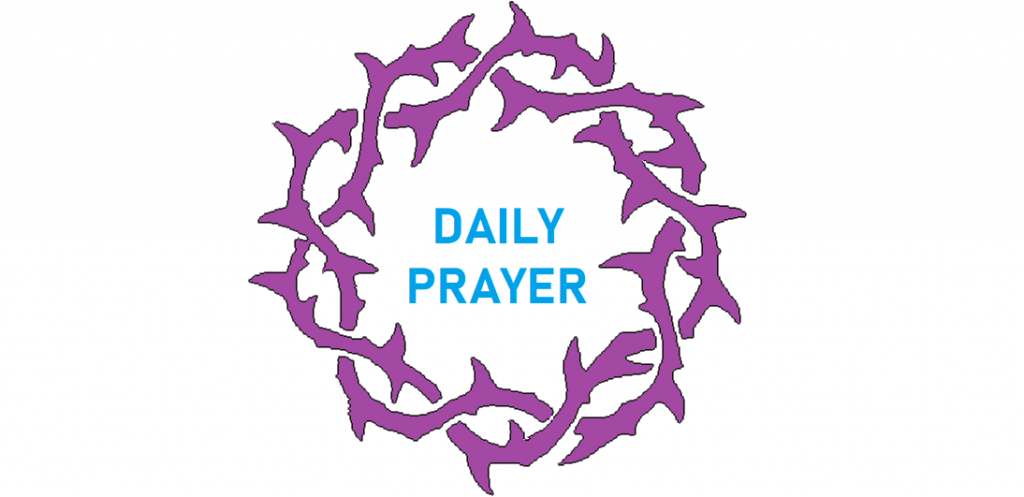 Hello everyone
"If you look at the world – you'll be distressed –
If you look within – you'll be depressed
If you look at Christ – you'll be at rest "
Corrie ten Boon
Often when we pray, we ask God for things we want or need, and there is nothing wrong in that. But sometimes prayer is not about asking for things; sometimes prayer is more like this;
just enjoying God's presence and saying, 'I have you, Lord, I have enough.'
Remember His words – 'Be Still and know that I am God.'
The first prayer of intercession for this week spells out what a difficult task is set before all the leaders of the nations. Here in the UK, our leaders are tentatively allowing or relaxing some of the measures in place at present in certain categories in the world of business, commerce and manufacturing.
We might focus our prayers for the re-entry of certain Primary School children on the 1st of June.
We need to support the teachers and all auxiliary staff in the difficulties they are about to face.
So we start with a comprehensive prayer that we have been using over the past week as it is so inclusive in its structure.
Prayer for those taking decisions for the future that will shape the lives of us all
So much, Lord, is in the melting pot –uncertain, unsure.
It's not just risks to health, though that's scary enough; it's the very fabric of our society: our schools, colleges and universities, our shops and stores, our arts, sport and leisure facilities, our businesses, factories, financial institutions, economy.
Everything, everywhere, is under threat, and though governments across the world are doing their best to limit the damage, desperately trying to keep the plates spinning, the balls somehow still juggled, there's a danger that it will all come crashing down, leaving hardship in its wake such as we can scarcely begin to imagine.
Give wisdom, Lord, to those who must take decisions, those who must formulate plans, those who must weigh up the options and decide on the path least painful for all. See us through this difficult time, we ask you, but see us also through the time beyond that, and the challenges it will surely bring. Amen.
Our second and new prayer for this week starts us thinking about the work of our scientists.
For scientists seeking to develop a vaccine against coronavirus.
Hear my prayer, Lord, for scientists, for all involved in seeking a vaccine against coronavirus, a way of releasing us from its stranglehold, and from the threat it poses to the elderly and vulnerable.
Guide them in their research, in their experiments, in their early trials with volunteers, and keep them and all who work with them safe.
Give them insight in to the nature of this disease – into the way it develops, the way it spreads, the way it affects the human body, and help them to unravel its secrets so as to find solutions affectively to combat it.
Grant that through their efforts, we may look forward soon to a time when this pandemic is consigned to history, and it presents a danger no longer. Amen
Scripture Reading – Numbers 6 : 24-26
"The Lord bless you and keep you; the Lord make his face shine on you and be gracious to you; the Lord turn his face toward you and give you peace."
Keep Well, Keep praying
Peter