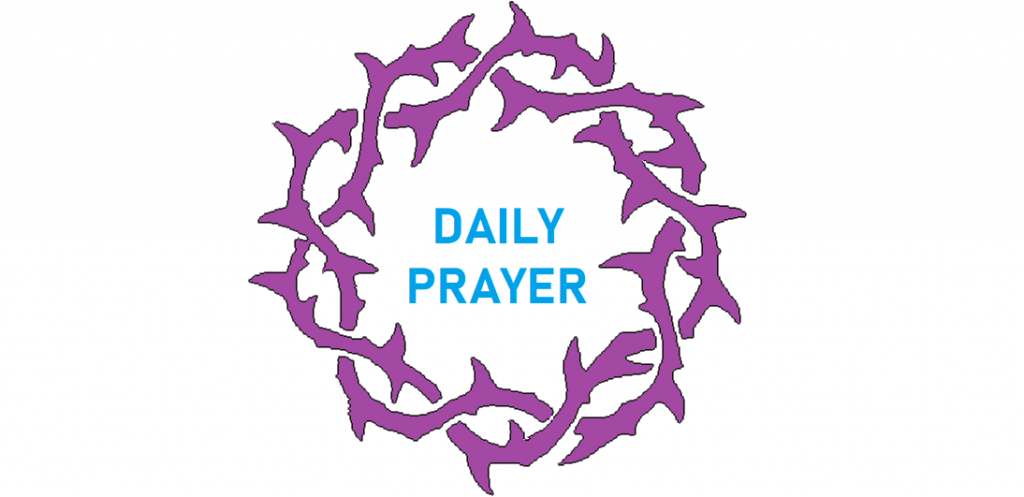 Hello everyone
On Sunday 22 March CHURCH leaders in Britain and Ireland urged Christians to take part in a National Day of Prayer and Action about the problems caused by coronavirus. People were asked to light a candle in their window at 7 p.m. that evening "as a visible symbol of the light of life, Jesus Christ".
A chance conversation between Judith Powell and Liz Noble sparked off the idea to set a time in the day to join with others to pray.
The Churches Together in Meltham welcomed the idea and 11-00am was adopted as a time we might pray knowing that others who could manage the time would be praying alongside each other. Others may wish to join in solidarity at a time more suitable
for them. This week's Prayer sheet is our twenty-eighth.
Our first Prayer in March was as follows: —
Dear God,
I need your peace now.
Silence my thoughts of confusion.
Silence my thoughts of anxiety.
Silence my thoughts of grief or despair.
Silence my thoughts of hurt or anger.
When there is chaos and turmoil surrounding me, shelter and protect me with your peace and loving, powerful presence.
As I take this time to stop and pray, fill me with your peaceful presence.
With each breath I take, I breathe in your peace that surpasses all understanding.
Help me to focus on peace instead of unrest.
I surrender my unrest to you so that I may receive peace. Help me to be a spark that ignites peace in others. Amen
By week seven Nick Fawcett's book of prayers 'For a time such as this' proved well. Nick Fawcett served as a Baptist minister for thirteen years, and as a chaplain with the national charity Toc H for three, before deciding to focus on a writing ministry. His book of prayers touches almost every aspect of praying in the face of the Pandemic that we are living through. His book contains 52 prayers "one for every week of the year". Quick off the mark getting his book published. His words are almost prophetic.
Here are a few of his headings for prayer:- 'When you are struggling to know what to pray fo'r – 'For Those struck down by coronavirus' –'When our prayers seem so inadequate' – 'For scientists seeking a vaccine' – ' Trusting that God is with us however it seems otherwise' –'When it seems there's no end to the crisis'.
From the list of his prayers I have chosen today:-
Learning from this crisis.
LEARNING FROM THIS CRISIS –Nick Fawcett
We thought we were in control,
But find we are not.
We thought we were strong,
But find we are weak.
We thought we had all the answers,
But find ourselves now beset by questions.
We thought we were ready,
but find ourselves unprepared.
We thought we had life mapped out,
But find instead that the future is uncertain.
We thought that we could deal with anything,
But we find ourselves struggling to cope.
Lord, we are confronted by awkward uncomfortable truths.
And we do not like to face them,
but face them we must.
Help us to pause and take stock,
to reflect and through adversity
to learn and to grow. Amen
Recently we have also been using John Bells book "Living with the Psalms". John is part of Wild Goose and Iona Community. He is a musician and song writer and an authority on the Psalms.
Almost half of the Psalms deal with life gone wrong. The Psalms are a testimony of a people who seek God in every aspect of daily living.
The Psalms are a wonderful resource for us to use in our prayer times. They can help us join in the symphony of Praise to our creator God and they also contain joy and lamentations, hope, and salvation.
This Monday we enter the "rule of six." We have observed Government guidelines including Lockdown. People overall have been creative in adjusting their lives and helping both the community and their neighbours.
Perhaps it is no coincidence that we are entering a new academic year a time of renewal of purpose and vision. The past year has held unimaginable moments for many during the pandemic. As Christians we need to be steadfast in prayer as we see the potential for things to get worse if we don't follow the government guide lines.
Psalm 5 Teaches us how to pray.
PSALM 5 v1—3
O Lord, hear me as I pray;
pay attention to my groaning.
2 Listen to my cry for help, my Lord and my God,
for I pray to no one but you.
3 Listen to my voice in the morning, Lord.
Each morning I bring my requests to you and wait expectantly.
KEEP SAFE – KEEP PRAYING
Peter