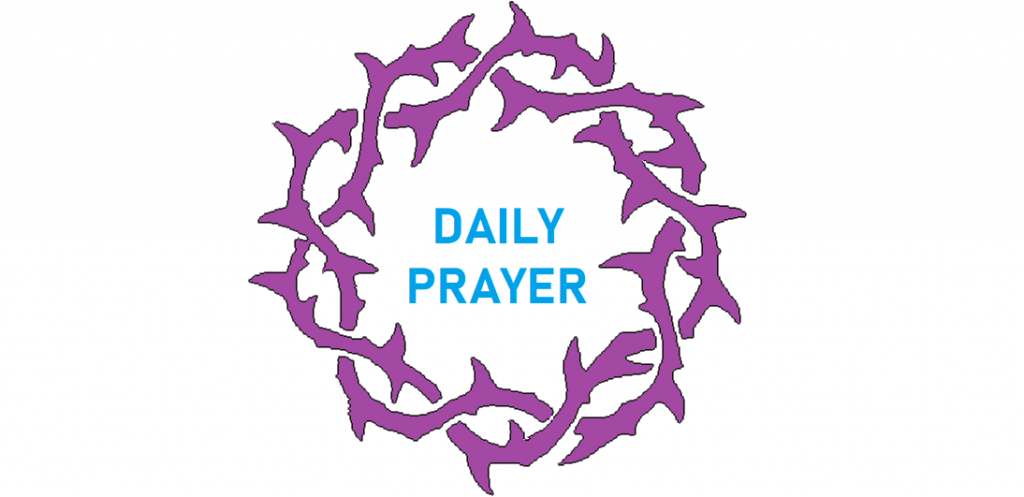 Hello everyone
Let the heart of those who seek the Lord rejoice; seek the Lord and be strengthened, seek his face always.
Entering prayer today, we seek the Lord, seeking his face, looking for the signs of his presence in our lives. Looking for His gentle hand guiding us into truth, peace and love.
Isaiah 55:6-9 Seek the Lord while he may be found, call upon him while he is near; let the wicked forsake their way, and the unrighteous their thoughts; let them return to the Lord, that he may have mercy on them, and to our God, for he will abundantly pardon. For my thoughts are not your thoughts, nor are your ways my ways, says the Lord. For as the heavens are higher than the earth, so are my ways higher than your ways and my thoughts than your thoughts. "
Jesus spent a lot of His time with unpopular people. A good example can be seen in Luke's gospel where a woman anoints the feet of Jesus with precious oil and wipes them clean with her hair. This, and other events recorded in the gospels, scandalised onlookers – it did not accord with how they thought God should work, with how the Messiah should behave. During the Pandemic the majority of us conformed whilst others blatantly broke the set rules.
God is looking for men and women to whom He can communicate what needs to be done to rescue humanity. Like Moses we must spend time with God before we can communicate the Heart of God to those around us and to the world.
So, Seek the Lord while he may be found, call upon him while he is near." If sometimes your thoughts dwell on the past, regretting that you did not do this or that, or on the future, speculating or worrying about what the outcome will be like, is there a message here for you? A message to attend to the present, to the now.
If you sometimes think that God is somewhere else, and that you could really do God's will if only you were somewhere else, if only you had made different life choices, if only you weren't living among such impossible people…. is there a message for you here? That God is not somewhere else, but where you are now?
Read the passage from Isaiah 55 again, notice the balance between the nearness of God and the transcendence of God. God is not like us, yet God is close to us.
Your path to God is the one you are on right now, and there is no other. You cannot start, or move on, from anywhere but here. So perhaps now would be a good time to ask God for the help you need to get closer to him.
A PRAYER FOR OUR TIMES
God of compassion, have mercy on this Nation and our world in this time of fear and confusion:
We bring before you those who are struggling and those who tend to their needs; may those in isolation know your comfort and company and may neighbours show your love in works of care, kindness and prayer;
we pray for the National Health Service and all engaged in scientific research and we pray too for those upon whose shoulders the yolk of leadership rests that in their conversation and communication your still small voice may be heard; We ask this in the Power of the Holy Spirit, through to the One who stretched out His hands to bless and to heal even Jesus Christ our Lord Amen
KEEP SAFE – KEEP PRAYING
Peter
PS from Peter – I confess to looking back to those outstanding moments where God chose to seek me out – rather than seeking Him out, listening to the still small voice, and watching to see where God is in the here and now.