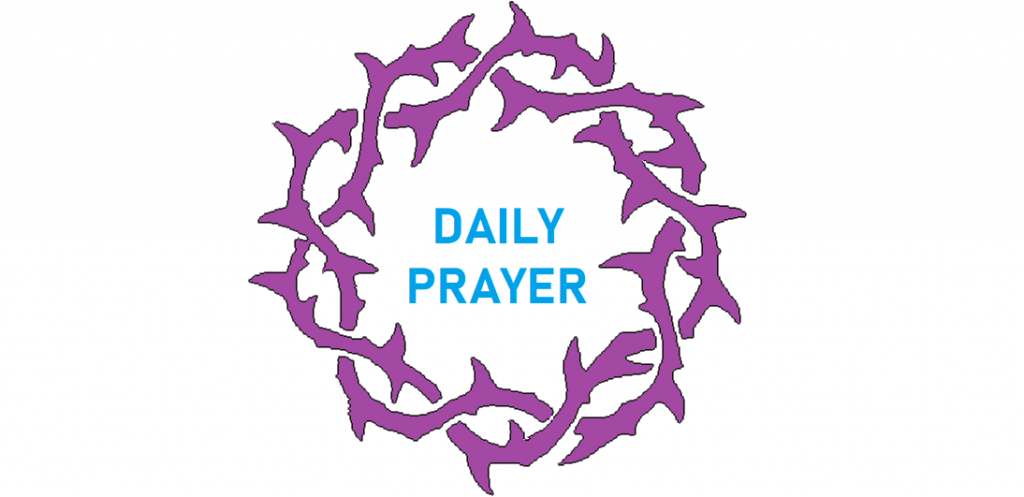 Hello Everyone
16 NOVEMBER MCT PRAYERS
RACHEL SPENCER-HENSALL Director of Public Health has been in contact with each household in Kirklees during our first week of Lockdown with an urgent and important update on the Covid-19 figures which are rising. Firstly, she offered thanks for everything people have been doing to keep themselves and others safe. She acknowledges how difficult the lockdown period is for us all, the efforts we are going through and the sacrifices we're making which are a key part in our fight against COVID-19.
FROM THE EVANGELICAL ALLIANCE
Prayer changes things.
From Abraham's plea to save Sodom to Jesus' cry for forgiveness of others on the cross, we see the willingness of God to listen. God invites us to talk to Him, to share with Him our fears, worries, struggles and heartaches, because when we do, God tells us He will act.
The COVID-19 pandemic has left no life unscathed in the UK. The national health crisis caused by the severity of illness for many has pushed our healthcare system and those who work within it to breaking point. The consequences of the resulting lockdowns are wide-ranging and, for many, catastrophic.
Many businesses are unsustainable. Unemployment is booming. Children's education has been severely impacted. Families have been separated. The vulnerable have been left exposed. For many, experiencing isolation and uncertainty, has led to an overwhelming sense of hopelessness as we see statistics indicate the rise in divorce, domestic abuse and suicide.
We need things to change. We need to pray.
STEPHEN COTTRELL THE NEW ARCHBISHOP OF YORK SAYS –
"Prayer changes things. It changes things by inviting God into the room."
A CALL TO PRAYER FROM SENIOR CHURCH LEADERS
A prayer call has been made with the support of senior church leaders – Churches Together in England, Evangelical Alliance, RC Archbishop of Westminster, Leader of the Pentecostal Church, the Coptic Orthodox Archbishop of London, Pete Grieg of 24.7 Prayer International, and the Church of England House of Bishops.
A PRAYER FOR WEEK 2 of LOCKDOWN
Loving Father God be with us in our distress; be with our families, friends, and neighbours, our country and our world. Give health to the sick, hope to the fearful, and comfort to mourners. Give wisdom to our frontline and key workers, insight to our Government, and patience to us all. Overcome disease with the power of your new life,
through your Son, Jesus Christ our Lord. Amen

A PRAYER FOCUS FOR US TO USE EACH DAY
MONDAY
SCHOOLS, COLLEGES, UNIVERSITIES, CHILDREN AND YOUNG PEOPLE
We pray for all those involved in the shaping of young lives. We give God thanks for the sacrifice and commitment of teachers and all those involved in serving children and young people in education.
TUESDAY
ELDERLY, ISOLATED ABD VULNERABLE
We echo God's commitment to those most at risk of this virus by praying for those who are particularly vulnerable and isolated. We pray for their deliverance protection and comfort. We hold before God those who care for them – that they would be strengthened and encouraged in this work.
WEDNESDAY
BUSINESSES, THE WORKPLACE AND ECONOMIC WELLBEING
In this time of great challenge, we pray for the economic wellbeing of the country. We remember before God those who face great uncertainty in their work. We lift before God those who have lost their jobs and face an uncertain and difficult future.
THURSDAY
NHS AND OTHER KEY WORKERS
Our God is the great healer – and the agent used more than any other is the NHS. Today we voice our gratitude for those who serve this country in the National Health Service and pray that God would prosper the work of their hands – that they would be encouraged in their continued work of sacrifice and care amongst us.
FRIDAY
NATIONAL AND LOCAL GOVERNMENT
We pray for those who are in positions of authority with responsibility for decision making at national and local level at this difficult time. We ask that God would give great wisdom, deep commitment to all and right judgement.
SATURDAY
ALL WHO ARE GRIEVING AND ALL SUFFERING WITH PHYSICAL AND MENTAL ILL-HEALTH.
'Lord the one you love is ill.' John 11.v3
We bring to God all those who suffer in body, mind spirit or with grief. We ask that in God's great loving kindness they might know God's sustaining presence amidst their pain.
SUNDAY
FAMILY, FRIENDS AND LOVED ONES
We lift to God those we hold in our hearts – praying for their healing. their well-being and their sense of hope. We pray that even when loved ones cannot physically be together, they would not feel apart. We ask for God's help in our communicating, our connecting and our caring.
A PRAYER FOR ALL THOSE AFFECTED BY CORONAVIRUS
Keep us, good Lord, under the shadow of your mercy. Sustain and support the anxious, be with those who care for the sick, and lift up all who are brought low; that we may find comfort knowing that nothing can separate us from your love in Christ Jesus our Lord. Amen.
KEEP SAFE – KEEP PRAYING
'Keep praying; ask the Lord for help for he is powerful. That is your weapon; do not lose it. Pray without ceasing, for the Lord is powerful.'
Peter