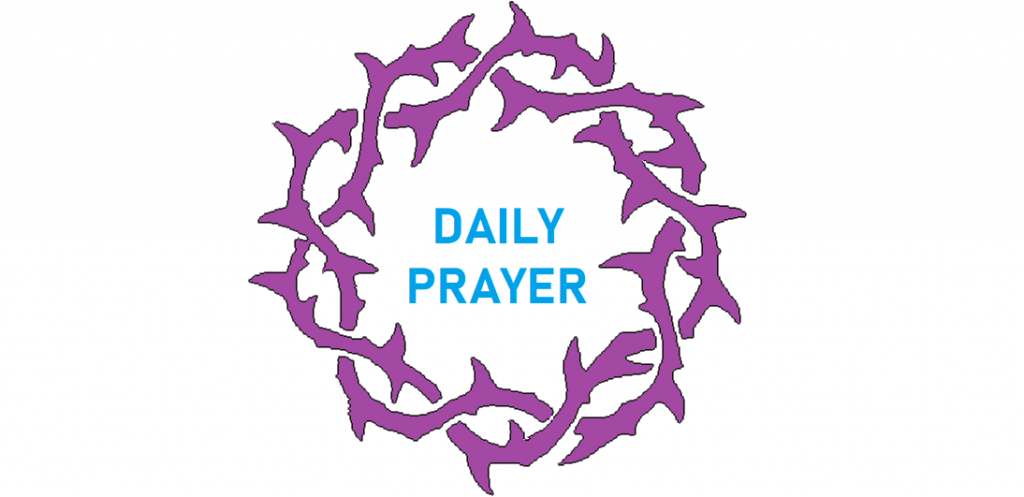 Hello Everyone
Prayer as the way into our relationship with God.
As we move towards Pentecost we need the comfort only Jesus can give to the world especially during the trials of the pandemic that we find ourselves in. The passage I have chosen helps us focus our attention on the relationship Jesus has with His Father. The relationship also that Jesus had with His Disciples. As we take time to meditate on this scripture ask the Holy Spirit to teach us how to communicate with God the Father. Ask for the freedom to be open simply to chat with God as you would to someone who you know as a close friend.
John 14 New International Version
Jesus Comforts His Disciples
14 "Do not let your hearts be troubled. You believe in God believe also in me. 2 My Father's house has many rooms; if that were not so, would I have told you that I am going there to prepare a place for you? 3 And if I go and prepare a place for you, I will come back and take you to be with me that you also may be where I am. 4 You know the way to the place where I am going."
Jesus the Way to the Father
5 Thomas said to him, "Lord, we don't know where you are going, so how can we know the way?"6 Jesus answered, "I am the way and the truth and the life. No one comes to the Father except through me. 7 If you really know me, you will know my Father as well. From now on, you do know him and have seen him."
8 Philip said, "Lord, show us the Father and that will be enough for us." 9 Jesus answered: "Don't you know me, Philip, even after I have been among you such a long time? Anyone who has seen me has seen the Father. How can you say, 'Show us the Father'? 10 Don't you believe that I am in the Father, and that the Father is in me? The words I say to you I do not speak on my own authority. Rather, it is the Father, living in me, who is doing his work. 11 Believe me when I say that I am in the Father and the Father is in me; or at least believe on the evidence of the works themselves. 12 Very truly I tell you, whoever believes in me will do the works I have been doing, and they will do even greater things than these, because I am going to the Father. 13 And I will do whatever you ask in my name, so that the Father may be glorified in the Son. 14 You may ask me for anything in my name, and I will do it.
Jesus Promises the Holy Spirit
15 "If you love me, keep my commands. 16 And I will ask the Father, and he will give you another advocate to help you and be with you forever— 17 the Spirit of truth. The world cannot accept him because it neither sees him nor knows him. But you know him, for he lives with you and will be in you. 18 I will not leave you as orphans; I will come to you. 19 Before long, the world will not see me anymore, but you will see me. Because I live, you also will live. 20 On that day you will realize that I am in my Father, and you are in me, and I am in you. 21 Whoever has my commands and keeps them is the one who loves me. The one who loves me will be loved by my Father, and I too will love them and show myself to them."
22 Then Judas (not Judas Iscariot) said, "But, Lord, why do you intend to show yourself to us and not to the world?"
23 Jesus replied, "Anyone who loves me will obey my teaching. My Father will love them, and we will come to them and make our home with them. 24 Anyone who does not love me will not obey my teaching. These words you hear are not my own; they belong to the Father who sent me.
25 "All this I have spoken while still with you. 26 But the Advocate, the Holy Spirit, whom the Father will send in my name, will teach you all things and will remind you of everything I have said to you. 27 Peace I leave with you; my peace I give you. I do not give to you as the world gives. Do not let your hearts be troubled and do not be afraid.
28 "You heard me say, 'I am going away and I am coming back to you.' If you loved me, you would be glad that I am going to the Father, for the Father is greater than I. 29 I have told you now before it happens, so that when it does happen you will believe.
A Prayer based on John 14
Written August 28, 2011 by Christine Jerrett
You are the source of our life. You have given us a wonderful world and permeated it through and through with your grace and your love.
You have promised that you will give us your Spirit, to be with us as we journey through this life.
Yet, we confess the many times when our eyes can't see you, can't take you in, can't comprehend how you can be at work in pain and disappointment and sorrow.
We need your Spirit to lift our sights to your wide horizons.
Teach us to pray with such openness to your Spirit that you make yourself plain to us.
Bring us to that place where we are willing to place our lives in your keeping, to submit to your life-changing love, and to move with you into your large open spaces of salvation.
We ask these things in Jesus' name, our light and our salvation, who lives and reigns with the Father and the Spirit in the bright glory of the holy Trinity, forever and ever. Amen.
Time for own prayers ———Lord's Prayer
KEEP SAFE ….KEEP PRAYING……Peter