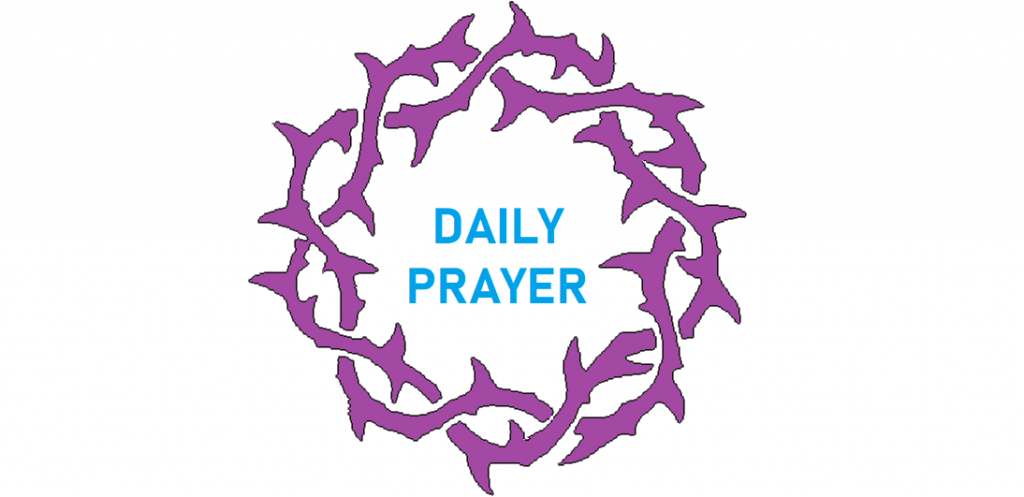 Hello everyone
RENEW US BY YOUR SPIRIT — MAY 10
WEEK 2   –1 SORRY –Turning around
Jesus begins his ministry with the word repent (see Mark 1.15) It means turn around. You're going in the wrong direction. Re-orientate your life.
The whole world needs to hear this message. Whether it is the way we treat each other or the way we treat the planet, we are going in the wrong direction. No one seriously disputes this. The world has to change. But who has the answers? Who do we follow?
Jesus says, follow me and you will be walking in the light (see John 8.12). Jesus gives us a way of inhabiting the world and living with each other that is, truly, the world's best hope.
It begins by turning around. By following him. The Christian faith is a way for everyone.
PRAYER
Steadfast God, redirect my life and redirect the life of the world. Help us to live in peace with each other and with the planet. And today help me to tread lightly on the earth, praying for others that we may all find for ourselves the way of being human that God shows us in Jesus. Give me the chance to start again. To turn around
2 –OFFER — A new heaven and a new earth
The offer of the Christian faith is the offer of abundant life (see John 10.10). Not a life lived somewhere else, but this life lived to the full; this life lived in the way God intends.
Some people have never really heard this offer. They thought the Christian faith was just a private thing with God, a way of getting to heaven. But God doesn't just promise life after death, but heaven come down to earth, a better and more fulfilled life now. It starts by turning around. We see ourselves in right relationship with God. That God is the source of life. That we are the ones who have received the gift of life. Acknowledging this, our hearts overflow with thanksgiving. We start to live differently. We follow the way of Jesus. We pray that this way of life will be found by everyone.
PRAYER
Generous God, pour your abundant life into my heart. Help me to live differently. And today may others see and receive this offer of life through me.
Do not let loyalty and faithfulness forsake you; bind them around your neck, write them on the tablet of your heart. So you will find favour and good repute in the sight of God and of people. Trust in the Lord with all your heart, and do not rely on your own insight. In all your ways acknowledge him, and he will make straight your paths. (Proverbs 3.3-6)
First of all, then, I urge that supplications, prayers, intercessions, and thanksgivings be made for everyone.
(1 Timothy 2.)
3–Make your life a prayer
What then should we pray for?
Paul sets the bar of expectation very high. We should pray for everyone. We should pray all the time.
I see it this way. Make your life a prayer. Make your life an offering. Ask God that your life and your prayers, your words and your actions, might make a difference in the world. To follow in the way of Jesus means living a Jesus shaped life, so that all the good things that we see in him can also be seen in us, at least in part.
In this way our following Jesus is more than attending services, or even believing certain things. It is a way of life. A way that makes a difference for us and for the world.
PRAYER
Transforming God, make me more like Jesus. And because I know my life is not like that, show me Jesus today. And change my prayer from asking things for myself to asking you what you would like for me, so that my life can be part of your story. And help me to pray for others, that they may know Christ for themselves.
SEEP SAFE – KEEP PRAYING —–
Peter