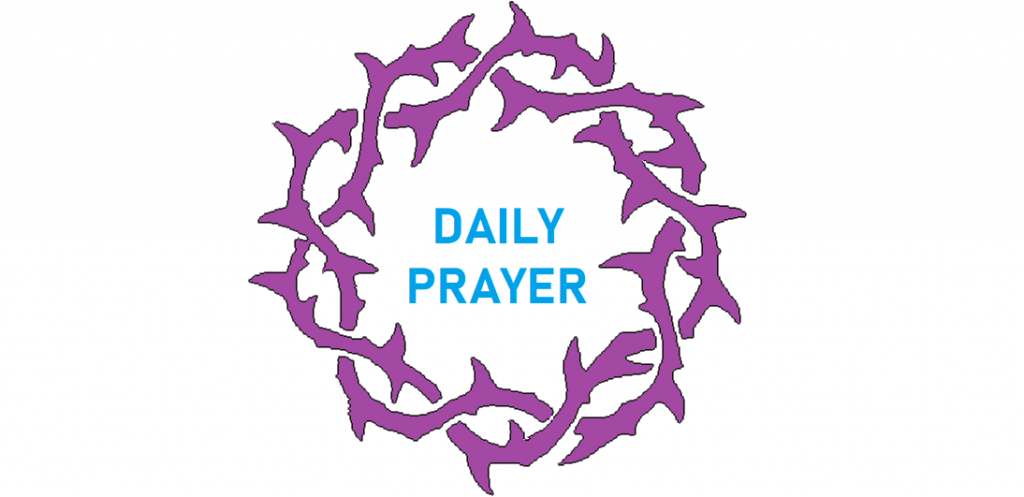 Hello everyone
SILENCE 2 — DISCOVERING & EXPERIENCING THE PRESENCE OF GOD.
Sometimes we conceal our relationship with God in prayer because we are afraid that others in the church or house group are closer than we are, that someone may be further ahead. But once we have turned and are seeking a relationship with God in silence, then we most certainly will find a need for someone to talk with.
Real confrontation with love of Jesus demands the sharing the of the experience.  It is through sharing that we realise that all of us, even the best, are babes in the wood.  The new Archbishop of York, Stephen Cotteral, confesses to be a novice when it comes to prayer. (Novice is a learner – always something new inspired by the Holy Spirit).   
The Disciples would see Jesus taking His leave from them for His Quiet Time with His Father. Luke records in his gospel (Luke 11) how one day Jesus was in a certain place praying. As He finished, one of His Disciples sought Jesus out and asked Him "Lord teach us to Pray just as John taught his Disciples".
So it is that we have the teaching about Prayer. Jesus said,
"This is how you should Pray".
"Father may your name be kept holy,
May your Kingdom come soon.
Give us each day the food we need, and
forgive us our sin, as we forgive those
who sin against us, and don't lead us into temptation."
Some versions read and keep us from being tested.
Teaching them more about prayer, Jesus uses a story which graphically speaks about the relationship between friends.
Then Jesus said to them, 'Suppose you have a friend, and you go to him at midnight and say, "Friend, lend me three loaves of bread; a friend of mine on a journey has come to me, and I have no food to offer him." And suppose the one inside answers, "Don't bother me. The door is already locked, and my children and I are in bed. I can't get up and give you anything." I tell you, even though he will not get up and give you the bread because of friendship, yet because of your shameless audacity he will surely get up and give you as much as you need.
Jesus recommends persistence in Prayer. –
The scripture below and the one following are widely used to help seekers to find their relationship with both Jesus and the Holy Spirit.
"Keep on asking and it will be given to you; seek and you will find; knock and the door will be opened to you. For everyone who asks receives; the one who seeks finds; and to the one who knocks, the door will be opened.. — This scripture encourages persistence in our prayers.
This scripture is an argument for the acceptance of the Holy Spirit into our lives.
Which of you fathers, if your son asks for a fish, will give him a snake instead? Or if he asks for an egg, will give him a scorpion? If you then, though you are evil, know how to give good gifts to your children, how much more will your Father in heaven give the Holy Spirit to those who ask him!'
THIS WEEK PRAY IN SILENCE IN THE WAY JESUS TAUGHT HIS DISCIPLES – GOD FIRST – US SECOND
ASK FOR THE HOLY SPIRIT TO LEAD YOU INTO THE PRESENCE OF GOD OUR FATHER – LISTEN FOR HIS VOICE
BE PERSISTENT IN PRAYER. START WITH YOURSELF – THINK OF THE NEEDS OF THOSE CLOSEST TO YOU
Keep Safe Keep Praying
Peter