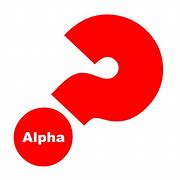 Wondering what Jesus really came for and never known who to ask?
We would love to chat with you about the big questions in life! You can do this with a cuppa at the Crossroads Centre in Meltham and a chat in a small group (or simply come along or join online to listen) .
Alpha is an 8 week course, for everyone wanting to explore life and faith a bit more. 20 million people have done this course. It's probably the least cheesy, most enjoyable way of thinking about the things that really matter in life.
Our next Alpha courses start in October 2021. Don't worry if you have to miss a date or two. We'd love you to come to as many as you can anyway.
You can choose between an In-person course or an Online course.
Sign up for our Online course which starts on the 4th October 2021, every MONDAY for 8 weeks+, 8pm-9.30pm via Zoom.
Sign up for our Face to Face course in Crossroads Centre which starts on the 7th October 2021, every THURSDAY for 8 weeks, 7.30pm-9.00pm
Please either text Nigel on 07885430085 or email him on nigel.priestley@ridleyandhall.co.uk if you are interested in joining or finding out more