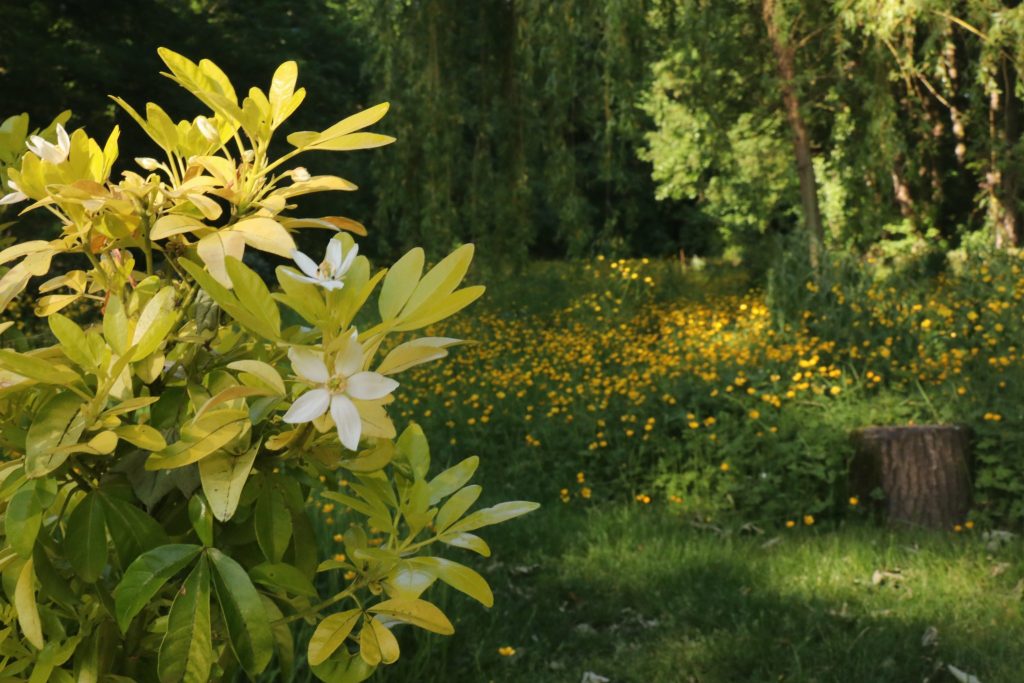 My husband (Colin) and I are Christians. We live in Meltham and worship at Milnsbridge Baptist Church. We would like to let you know about our garden, which is affiliated to the Quiet Garden Movement (Home – Quiet Garden Movement), which helps organisations and individuals to offer a space for prayer and peace. Our garden (Riverside) is available, by appointment, to adults, and to children over the age of 11 if they are supervised. We are now open again after the winter. Riverside is a quiet space for anyone who'd like somewhere to sit, relax and/ or reflect, either by themselves or as part of a small group. We also welcome groups who would like to have their own lead activity.
Painted stones (bible verses) and beaded butterflies have been put in various corners of the garden. They can be used as an aid to thinking, or as a fun project (try to find all eight butterflies or all the elements of the fruit of the Spirit).
The house will be open for toilets and for shelter if it rains (essential in Yorkshire!) and there will be refreshments and some Christian Bible text colouring books available there as well.
We have completed a Risk Assessment and both this and our Safeguarding Policy can be viewed on request.

I have put a couple of links about our garden below.
In Christ
Jane Weaver
Riverside Garden, Meltham

Riverside Garden | Facebook


Riverside – Quiet Garden Movement