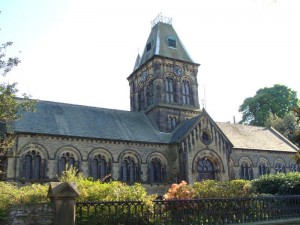 As it's the 5th Sunday of the month, the 4 churches in the #Meltham parish will come together for a special joint all age service at St Mary's Wilshaw at 11:15am – Sun 29th May. There will be no services in the other churches.
It's also the final day of the Wilshaw Flower Festival, so you can take the opportunity to have a look at the amazing flower displays whilst you're there, and also have lunch too!
There are LOADS of beautiful flowers to see, plus a jubilee café serving afternoon tea, soup & LOADS of cake!! There's also an amazing raffle with fantastic prizes.
ENTRY to the festival is FREE!!!!
Please join us to worship God, surrounded by flowers. How wonderful is that!
You can join us in church or online using Zoom from 11am:
https://us02web.zoom.us/j/89071406748?pwd=mHp7JeBXcWh7L6LcOSYiNn3SGphfXN.1
Meeting ID: 890 7140 6748
Passcode: 487793