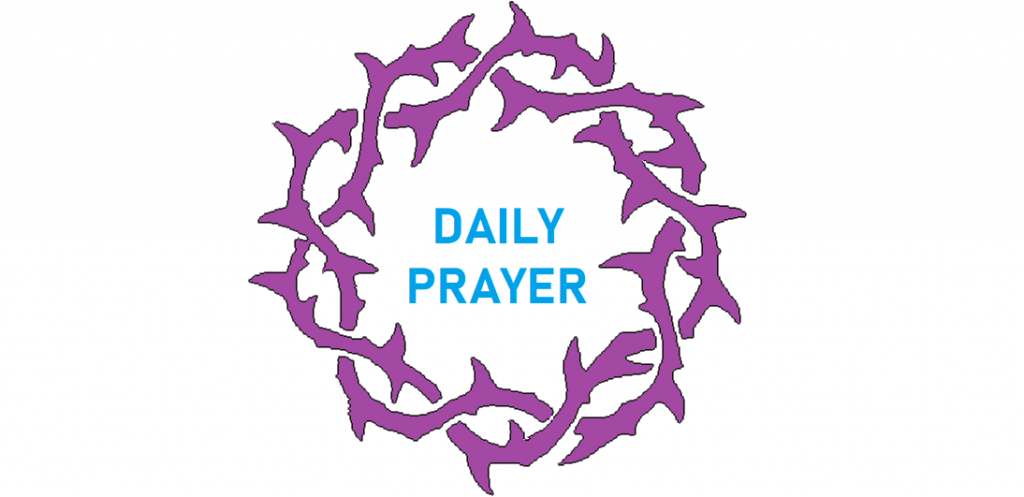 Hello everyone
In the past week we have begun to see how difficult it is to come out of seven weeks of Lockdown. The first prayer spells out the enormity of the task before all the world's leaders and decision makers. Last week our prayers were prayers of thanksgiving for all the support being given by family and friends, members of our local churches and community ventures in times such as these. It is in these times we need to pray in earnest.' Extra Ordinary Need -Demands Extra Ordinary Prayer'.
Our second Prayer is an affirmation of our own trust in God. As you pray imagine you are at the centre of the Disciples, ask yourself what if feels like to be in their midst in the presence of Jesus. Trust Jesus who said that He and his Father are one. We, through the Holy Spirit, are also one with Jesus and the Father who is always present with us and knows our needs and helps us to pray.
Prayer for those taking decisions for the future that will shape the lives of us all
So much, Lord, is in the melting pot –uncertain, unsure.
It's not just risks to health, though that's scary enough; it's the very fabric of our society: our schools, colleges and universities, our shops and stores, our arts, sport and leisure facilities, our businesses, factories, financial institutions, economy.
Everything, everywhere, is under threat, and though governments across the world are doing their best to limit the damage, desperately trying to keep the plates spinning, the balls somehow still juggled, there's a danger that it will all come crashing down, leaving hardship in its wake such as we can scarcely begin to imagine.
Give wisdom, Lord, to those who must take decisions, those who must formulate plans, those who must weigh up the options and decide on the path least painful for all.
See us through this difficult time, we ask you, but see us also through the time beyond that, and the challenges it will surely bring. Amen.
Prayer for trust, despite appearances, that God is with us
You're here, Lord, though we do not see it.
You're here, though we do not feel it.
You're here, though it doesn't seem it
You're here, though our plight denies it.
You're here, though we cannot grasp it.
You're here, though we sometimes doubt it.
You're here, though our dread obscures it.
You're here, though we can't believe it.
You're here, Lord, as much in the night as in the day, the bad as in the good.
You're here, You're here
Amen
Scripture reading:
"Cast all your anxiety on Him for He cares for you." 1 Peter 5:7
"Do not be anxious about anything, but in everything, by prayer and supplication, with thanksgiving, present your requests to God and the peace of God, which transcends all understanding, will guard your hearts and minds in Christ Jesus." Philippians 4:6-7
Keep safe, keep praying.
Peter