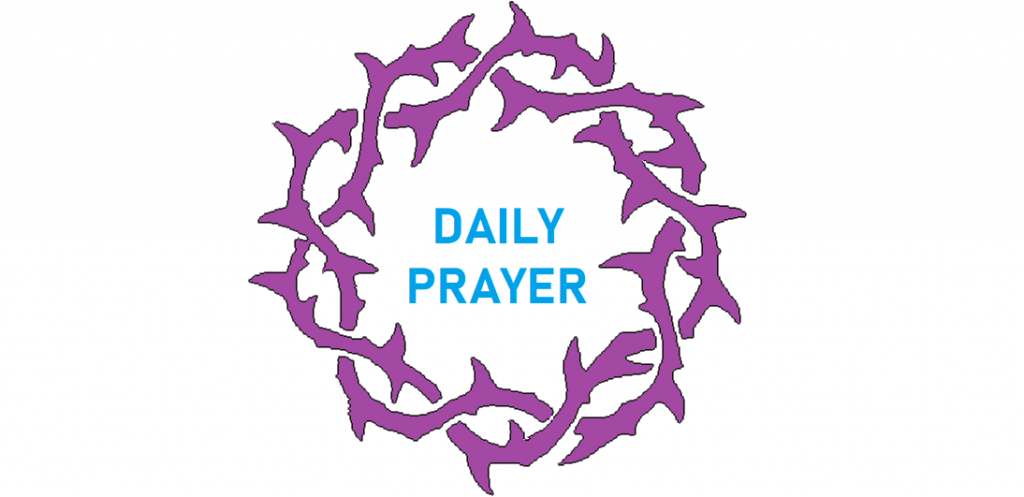 Hello Everyone
Over a number of years, Meltham Churches Together Prayer Group met in each other's buildings on Wednesdays at 10 – 10-30am following a Rota. It was good to pray in our places of worship. More recently, for a number of reasons, it was decided that it made more sense to meet at St Bartholomew's, due its centrality, especially in the winter months. Leadership of each session being shared following the Rota from the different churches and including our Quaker Friend.
I remember well a prayer meeting where one of our Baptist members, was in charge. George Mellor opened his Bible and shared the prayer below, a prayer which he had glued to the inside cover of his Bible. You will recognize it as a confessional prayer. In most worship services we have a prayer of Confession and Absolution (Forgiveness) early on to re-establish our relationship with God and to set us free to worship, praise, adore and thank Him.
Gracious God, forgive me for those things I should have done but have left undone: the acts of kindness I never found time for, the thoughtful word never spoken, the message of encouragement or concern never sent, the helpful deed never attempted. Forgive me for all the opportunities I have missed: the plans I never made, the dreams I never brought to reality, the possibilities I never even imagined, the gifts I never used. Forgive me for my failure to serve you as I promised: the prayers I never offered, the sacrifices I never made, the faith I never had, the commitment I never gave. Forgive me for so often having time only for self: for being self-centered, self -important, self- righteous, self-interested., self-indulgent, self-opinionated. Forgive me for forgetting my friends, my neighbours, and, above all you. Gracious God save me from being a person of unfulfilled intentions. Help me to translate my thoughts into actions, to put my preaching into practice and so to turn my good intentions into good deeds, to the Glory of your Name. Amen
I trust that through the Holy Spirit you might find this prayer helpful. It is a prayer worth meditating on. Where do you see yourself in the words of this prayer?
As a confessional prayer it is written by someone who desperately wants to love and serve Jesus. Someone who understands repentance as openness to the will of God and the way to forgiveness.
If you have other prayers that work for you, I would love to receive a copy to share on these pages of prayer.
With UK's Covid 19 Alert level being reduced, the virus is now in – 'General Circulation' which gives us a gradual relaxation where possible. The general populous might well ask how this is to be managed? Newsflashes appear several times a day informing us of things where we have 'No Power' to change but to heed and follow the advice we are given by our Leaders, experts. and scientists. What we do have, when we are open to God through his forgiveness of us, is the Power to intercede for those who are struggling to get through the chaos of our times and for those who are giving of themselves to help others. We also have an opportunity to pray for the whole world and its needs. In our prayers let us open ourselves to the Holy Spirit that we might pray according to God's Will listening in silence and using our imagination to express what we hear from God who has the answers to all our needs.
When there seems no end in sight to the problems caused by the crisis.
When the clouds are heavy, Lord, and the storm seems to last forever;
when the night is dark, and the morning proves long in coming;
though rain is constant, and sunshine feels a distant memory;.
though the winter continues despite spring having also begun;
teach us to trust, to keep faith, to believe that day will dawn again
that the clouds will lift, and life will blossom once more;
that after tears will come laughter, after despair, joy,
after chaos, order, after sickness health, and after death, life. Amen
Keep Safe & Keep Praying      
Peter