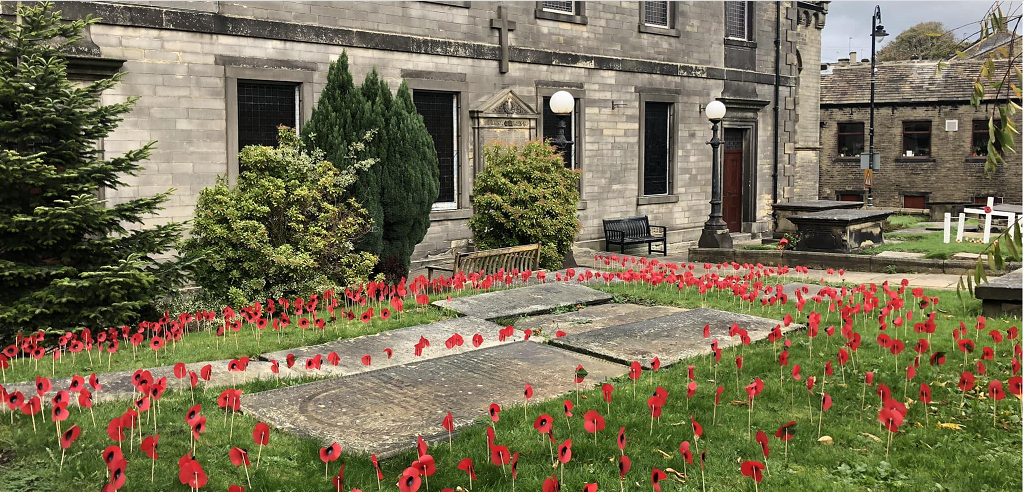 Last year, this wonderful display of 600 poppies was created in St Bartholomew's church yard using the poppies from the wreaths laid the previous year. This year we are hoping to 'plant' over 2000 poppies to create an even bigger display for Remembrance 2023…………..but we need help!
All are welcome, we thought families especially may want to bring children, to help them reflect and contribute to Meltham's act of Remembrance and be a part of creating something truly special.
The planting will be done on Saturday 4th November from 9.30am onwards. Please come along or 'drop in' and help us plant them – ALL WELCOME.