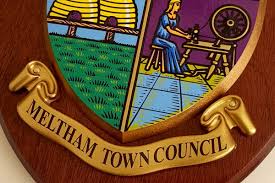 @AroundMeltham – The Civic Service will take place at St Bartholomew's tomorrow @ 10:45am (Sun 9 Sep) when we shall be joined by Meltham Town Council and the new Mayor of Meltham, Cllr David Haigh. We'll also be joined by other community groups – please join us – ALL WELCOME.  The Parade with @MelthamBand will leave Carlile St at 10:30am.
We'll also be welcoming the new Vicar of Meltham – Rev'd John Dracup who will be joining us for his first service following his licensing earlier in the week.
There will be no other morning services in the Parish except for Holy Communion at St Bart's at 9am and 5-Alive at St James' – Meltham Mills at 5pm.