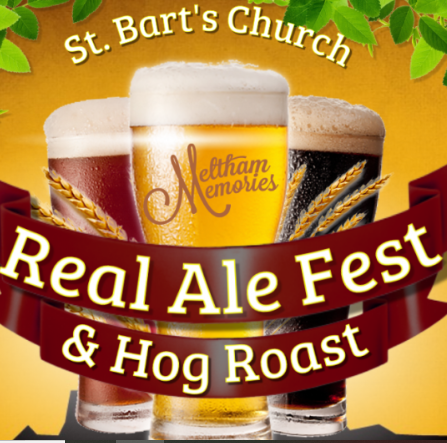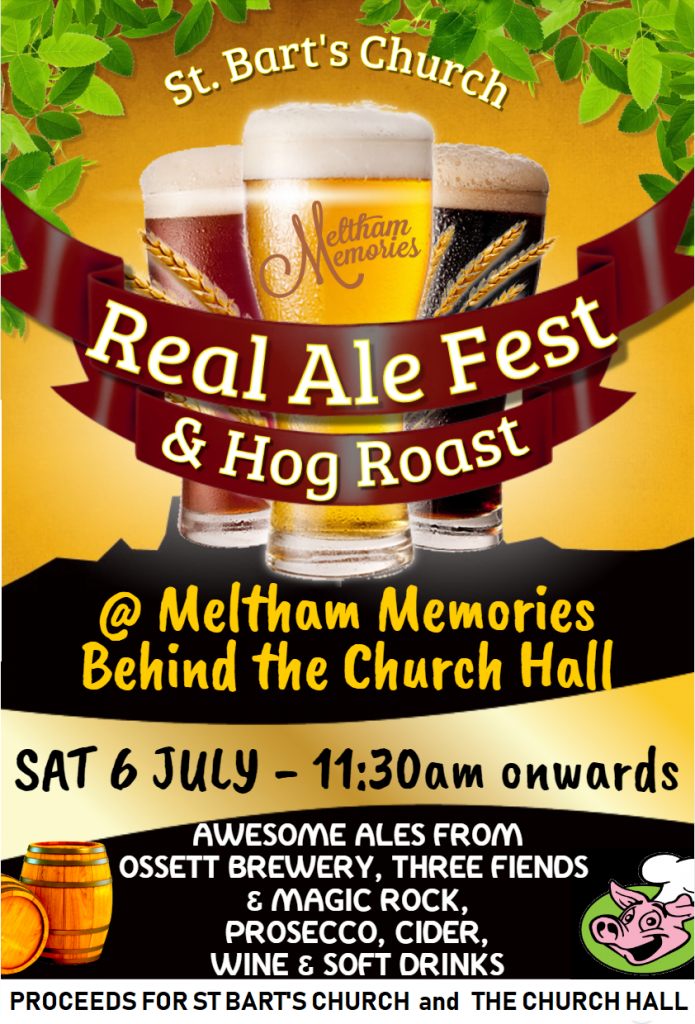 Join us this weekend @MelthamMemories where we will be serving quality beers along with our famous hog roast sandwiches. We've got beers from @MagicRockBrewCo @ThreeFiends @ossettbrewery @RatBrewery @FernandesBrewer and @EllandBrewery as follows:
Hat-Trick (Magic Rock)
High Wire (Magic Rock)
Bad Uncle Barry (Three Fiends Brewhouse)
Two Face Pale (Three Fiends Brewhouse)
Yorkshire Blonde (Ossett Brewery)
Yorkshire Brunette (Ossett Brewery)
Pekko (Ossett Brewery)
White Rat (Rat Brewery)
Mosaic (Fernandes)
Nettlethrasher (Elland Brewery)
We'll also have the usual Cider from @PureNorthCider along with Wine and Prosecco.
See you there!
PS – don't forget to invite / share with your friends!