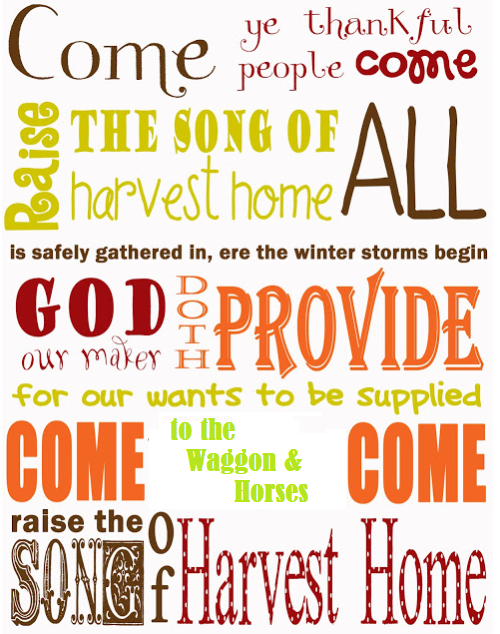 Meltham Harvest Home at the Waggon & Horses – Sunday 29 Sept – 7:30pm
You may not be a farmer – but you may have an allotment – hens/eggs/jam/pickle/marmalade/cake/buns/Mars Bar cake (the list is endless!) or you may just be the crocheting Premier of Meltham! You may be a wood turner, card maker or a knitter – or a wine maker!
Whatever your gifts we'd love you to share them for charity.
On Sunday 29th September 2019 at 7.30pm we want to sing and celebrate the gifts of the people of Meltham. We want you to come and bring produce YOU or your family have grown, or made – and which can go into the auction for a local charity.
And we are going to cheerfully sing Harvest songs – plus have some appropriate readings to celebrate this time of year.
Please come and bring friends – and the product of your skills!
Even if you can't bring an offering – come along anyway!